Qualified:
4.5 / 5 (4818 reviews)
Reviews
x
Grand Fiesta Americana Coral Beach Cancun
Location #15 of 190 hotels in Cancun
Certificate of Excellence 2018
Summary of qualifications
Best comments
"A hidden Mexican gem-great design,staff,location,price"
Total plusses: - balcony and pool in shade through lots of times in the day - no sunburns! - room has two levels making it feel more spacious and compartmentalized in a good way. Bed upstairs allows for great ocean view out of bed! - Clean tile floors - no carpeting! - International cliental (also asian, mexican, etc) - no blasting music around pool or anywhere else ( you may here some music at night from nearby) - friendly but not overbearing service - this place sits right next door to the ferry to Isla Muheres -you can see island from our balcony
"Mixed Feelings About Gran Fiesta Americana Coral Beach Resort"
My husband and I spent 9 days at Fiesta Americana Coral Beach Resort during Thanksgiving Break, after having been moved from Live Aqua, Adults-Only All-Inclusive Resort (received an e-mail 2 days prior to departure)!!! Saying that we were disappointed is a MAJOR understatement!! We booked Live Aqua since February of this year, having been to Live Aqua on 4 separate occasions. So anyway, this is my review of FA Coral Beach. ALL-INCLUSIVE OPTION (U Experience): Again, being that we had already paid for all-inclusive at Live Aqua, when we were moved to Coral Beach, we were also given an all-inclusive bracelet at Coral Beach. We were able to take advantage of pretty much everything Coral Beach has to offer: breakfast buffet, poolside menu (super awesome, by the way), dinners (including the super fancy Italian restaurant Le Basilic, snacks from the mini bar, among other things the resort offers. I checked the price on the all-inclusive and wow, it's pricey (too expensive, in my opinion)!! It added up to about $500 per day. I don't know if we consumed $500 worth of food and drink during our stay. Majority of the guests did not have the all-inclusive bracelets; actually, the few that we did see, we later found out were also refuges from Live Aqua! = ) FOOD: Food is what stood out the most as a big difference from Live Aqua. The food at Coral Beach is great!! I can honestly say that we tried a great variety of food throughout our stay and even the entrees that we deemed 'not good' weren't too horrible. We ate at Le Basilic, the very fancy Italian restaurant. My husband and I don't normally eat at super fancy restaurants, so that atmosphere and menu seemed way too fancy and we didn't recognize half of the menu items ha-ha… aside from that, the food did not disappoint. And almost made us forget about our Live Aqua rejection e-mail!! The burgers by the pool, the shrimp fajita tacos, the sweet potato fries, the chicken wrap, I can go on and on. Beyond delicious!!! KID-FRIENDLY: Now for the bad stuff… don't get me wrong, we have 2 daughters and I don't hate kids all together, however, consider the following: my husband and I try to take a getaway trip once a year, just him and I to celebrate our wedding anniversary!! Main reason why we choose Live Aqua over other resorts Cancun has to offer! This was THE biggest drawback the whole time we were there. Kids generally scream, I know! But I wanted to have a rather chill, relaxing time, sipping on my adult drink as I lay out by the pool! Well, I didn't have that option at Coral Beach. Good thing that we went during a time when there weren't that many kids at the resort. It is a good place for families (lots of kids' activities and they have a rather big part of the pool dedicated for kids and parents). If you are looking for a great FAMILY environment, this place is a good choice. Not so much if you leave your own kids at home with grandma so that mom and dad can spend some quality couple time away from home! HOTEL GROUNDS: The layout of the resort is excellent. The landscaping is nice, big palm trees that provide plenty of shade and also we both liked the pool layout. There are plenty of lawn chaises available and some cabanas that can be rented for about $70 per day. The one thing that I can say is that Coral Beach is in need of a paint job on its exterior. The peachy color just looks sorta outdated and 80's décor. The resort looks out of place when pretty much all resorts in Cancun are some shade of white, with a different accent color that makes it look a bit different! If Coral Beach were to change the color of its exterior, it would look a lot different and then maybe change hotel rating to a higher number! STAFF: Here I don't have any complaints!! As in Live Aqua, the staff is fabulous, very attentive, always seem like they care to serve you to the best of their abilities! Special mentions to Miguel, Emilio, Lemar, and the rest of the servers and cooks at the Bikini Swim-Up Bar (I think that was the name of it). They were great the entire time and were always ready to serve us whatever we wanted to eat and drink!! And always with a smile. Muchas gracias, muchachos!! ROOMS: Ehh… nothing bad or good to say here. I've stayed at better rooms, and I've also stayed at way worse!! I read a previous review that mentioned that the room felt a bit on the humid side and had a particular smell to it! I would have to agree. We cranked up the AC and didn't help at all. It still felt humid. We didn't spend much time there anyway enough to call and maybe ask to be moved to a different room, thinking that maybe it was just that one! OVERALL FEEL: I would have to say that I have mixed feelings about this place and don't know if I would come back! We are still faithful to Live Aqua (but I will change my feelings if they pull this s..t on us again next year). Live Aqua just had a more Zen feeling, more spa-y, boutique-y, modern feel to it! Coral Beach is too big for what I look for such a long stay! As others have said, some of the furniture does have a bit of an old, outdated feel and look to it. Not really a deal breaker for me, but it does need some updating. But the food, yay, that made it worth it!! Hmm, I'll leave that for you to decide!
"Beautiful resort"
Extremely clean, staff is very friendly and polite. Beautiful views and pools. A bit further away from local restaurants. Too pushy about vacation sales, but did get two nice breakfasts and two dinners for listening.
"Amazing retreat for Solo traveler"
Just finished my stay at the Grand Fiesta Americana Coral Beach in Cancun. I had so many reservations but read the reviews and took a chance. The best part of the hotel was the Spa experience!!! The 10-step hydrotherapy was so detailed, we had someone wait on us throughout and was the best relaxation a girl could ask for. I would say the hotel was pretty quiet, so if you're looking for a party experience, I won't suggest staying here. On the other hand, the hotel is within walking distance of CocoBongo, so the party is just a step away. Overall, the staff was awesome, shoutout to Armando, he remembered my name and asked after me, the beach front so pretty with powdery white sand and the pool was amazing. I mostly ate outside the hotel so can't comment on the food at the hotel, except the breakfast buffet. The buffet was pretty nice with American and Mexican options. As a solo female traveler in my thirties, I thoroughly enjoyed myself.
"Grand Fiesta Coral Beach"
It was beautiful, just so expensive. I was worried about the cost of eating at the hotel all the time, but we often snacked or ate a block away at Selecto Chedraui, a supermarket with a large dining area upstairs, ate a lot of shrimp cocktails and guacamole on their terrace, wine, beer, extensive salad bar and bakery right there, and cheap! Shrimp cocktails, beer, 2 salad bars: 12.00. At the hotel, there is free parking under cover. Make sure to tip the service people, of which there are many at the hotel. We were also given a complementary dinner for 2 at the beach side restaurant which was fabulous, a wonderful buffet, and then the waiter asks for additional orders for seafood of your choice, cooked to order with your choice of 5 or 6 different sauces, all included. So be sure to ask if there are any promotions or complementary dinners. The beach sand was very fine, water 85 degrees.
Top-rated Attractions Nearby
Photos hotel and surroundings (4214)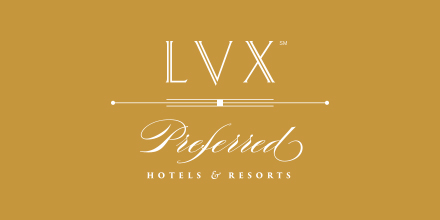 Grand Fiesta Americana Coral Beach Cancun
Please be advised that from December 19th, 2015, a $25 usd resort fee will be charge per room per night, allowing our guests to receive complementary services and amenities in order to create a better experience for our guest. The amenities included are: In room Coffee & tea, Wi-Fi throughout the resort, In-room domestic bottled water, Fitness/Gym Access, Pool and Beach Concierge special food amenities, Daily teens & adults activities program (excluding Coral KidZ Club activities), 1-800 tool free access US / CAN / MEX and local and LD domestic phone calls (within Mexico).
The Resort Fee will be waived for all bookings reserved under ''GRAND CLUB'' rooms category.
Nested on Cancun's finest stretch of private beach, the Grand Fiesta Americana Coral Beach Cancun offers the best of both worlds with award-winning luxury that transports the soul to pure relaxation, yet equally stimulates with its proximity to the area's vibrant culture and entertainment.
Beautiful surroundings combined with top-notch service have made the Grand Fiesta Americana Coral Beach Cancun the winner of the prestigious Five Diamond award numerous times and garnered accolades from Travel + Leisure and Condé Nast Traveler as one of Mexico's best resorts. The resort is also a member of the prestigious Preferred Hotels & Resorts
All 602 suites offer spacious comfort and feature breathtaking ocean views, bringing glimpses of sea and sand at every turn. Décor is warm yet refined, naturally complementing the setting. World-class 40,000 square foot Gem Spa boasts stunning, sophisticated design, innovative treatments inspired by gemstone therapy, unique amenities - including a 10-step hydrotherapy ritual-and 26 treatment rooms complete with luxurious, private VIP spa treatment rooms.
An awe-inspiring pool spans the length of the hotel and boasts rich blue ''lagoon-like'' waters and numerous relaxing lounges. The resort's gorgeous beachfront is continually regarded as one of Cancun's best and is lined with tropical palapas along the sand. Picture-perfect vistas offer an unobstructed view of nearby Isla Mujeres. Resort guests may also enjoy a variety of water sports from the resort as well as visits to local attractions including Chichen Itza, Tulum, Xcaret, Xel-Ha and Cozumel.
Various dining options include the Five Diamond Le Basilic, the oceanfront fresh seafood restaurant Isla Contoy, and the authentic and stylish La Joya. Local Mexican flavor is infused in the ambience nightly with traditional Mariachi singers serenading at sunset in the lobby. The hotel's 85,000 square foot of meeting and function space can accommodate groups up to 1,800 guests and offers numerous function capabilities. This area is conveniently located in its own section of the resort.
Children may enjoy daily supervised entertainment at the resort's Fiesta Kids club from 10:00 am to 06:00 pm. Activities include beachfront sand castle building, sea shell hunting, crafts and other interactive games.

We remind you that the check-in time is from 3:00 PM. Check-out is at 12:00 PM. We suggest you use our express check-out service.