Qualified:
4.5 / 5 (4721 reviews)
Reviews
x
Grand Fiesta Americana Coral Beach Cancun
Location #13 of 186 hotels in Cancun
Certificate of Excellence 2018
Summary of qualifications
Best comments
"Excellent short getaway"
Such a nice hotel, you will be so happy there, staff are so helpful and really try to pronounce your name. Room service is amazing. Resort was not occupied, organize a shuttle to and from the airport is a must and recommended, approximately 20-30 shuttle from CUN in a shared shuttle.
"Coral Cafe"
During our yearly family vacation we enjoyed dinning at the Coral Cafe nightly for dessert. Each night our server Santos, did a fantastic job taking care of us. The staff here at the Grand Fiesta Americana Coral Beach are always the best! We have been coming here for many years and have always been pleased.
"The Best"
My husband and I just stayed here two nights and we absolutely fell in love with the place. We got a junior ocean view suite overlooking the beautiful pools and ocean. Our room is so clean and beautiful and the beds are comfortable. Housekeeping takes great care of always freshening up the room and making everything nice. The pool bar is great with great drinks and fun well prepared snacks. The beach here is very nice. Not a long one you can walk very far. We didn't eat at the restaurants here this visit. You can walk to a lot of fun shopping areas and restaurants and nightlife as well as a great grocery store all within about four min walk of the hotel. The hotel is quiet and the elevators are quick and quiet. Staff in the lobby are always opening doors for you and presenting you with freshening towels. I highly recommend this place and I have stayed at many many resorts and hotels over the years but this is a top favorite.
"Fantastic stay"
Learned a lot from reading other reviews, so here's a detailed summary of what we experienced at this hotel. Hope this helps. We were here for 5 nights and had a fantastic time. The hotel is upscale--beautiful lobby, amazing flowers throughout the property, clean, spacious pools, and a marina desk to help with ocean activities (kayak and SUP are free, jet skis are available for rental). We were given a "Passport" of savings at check in, which is a book of coupons / discounts / free items to be used at various places in the hotel. Room: spacious and very comfortable bed and sitting area. Our room came with an extended balcony. Most rooms come with a regular balcony, but there are about 5 rooms that have the extended balcony, located on the 3rd floor, directly above the doors leading to the pool. Restaurants: we ate once at Le Basilic (dinner only), which is their upscale French restaurant. The service was impeccable, and the food was above average. We received a $25 coupon when we checked in, and even without the discount, the price was very reasonable. Note: this restaurant requires men to wear pants and closed toed shoes, but there is NO dress code for women. We also had their breakfast buffet, which was free as part of their "90 min presentation" (essentially a timeshare program). Learned a lot about their other properties.....almost pulled the trigger on the timeshare (but they call it a "membership" program). Breakfast options were good. They had a honeycomb that dripped out fresh honey, which was awesome. We ate at Isla Contoy for lunch, and again, it did not disappoint. In addition, we also had a meal at a swim up bar that connects to Isla Contoy, and I made the mistake of thinking its the same restaurant, but its actually called the Sunrise Bar. We had a $20 coupon from the hotel for Isla Contoy, but found out it cannot be used at the swim up bar. Check first before ordering. The meal at the swim up bar was still very good. La Joya is the other upscale restaurant in the hotel (pants required) but it was closed during the week we were here and we did not get to take advantage of the free tequila tasting coupon in the Passport. Note: there is a grocery store across the street (walking distance from the hotel). They serve REALLY cheap food upstairs, from pizzas to sandwiches to tacos, rice and beans, and a selection of other Mexican food. There's a separate room for ceviche/cocteles, a separate section for dessert, and another separate section for tap beers and slushy drinks. Great place to visit if you need a quick cheap meal. Other hotel info: There are free juices (usually a citrus option and a hibuscus option) and fruit in the lobby, the workout room, and near the Gem Spa entrance, so you can always grab a cup on your way in or out of the hotel. The resort fee is $25 per day and includes unlimited bottled water (not the Evian, its a generic bottled water, but tasted fine). I was told to call down to the desk if I ever needed more bottled water, but I never ran out as it was re-stocked every day. Pool: SUPER clean pool.....usually you swim at a pool and your eyes burn from the chlorine. Not at this place.....i forgot my swim goggles once and it did not burn my eyes at all. GEM Spa: Our room package included the Passport of Savings, and inside of that passport included a 10 Step Hydrotherapy experience + a romantic dinner for 2 inside the spa after the hydrotherapy. Estimated value said $300 US Dollars. It was a decent experience.....they take you to 10 different "steps" and you spend between 5-15 min in each step. It alternates between hot and cold experiences. Once extra bonus was that if you book an additional spa service as part of the 10 step hydrotherapy experience and dinner, it was 50% off, and we took advantage of that. We got a 50 minute couples massage for $2600 Pesos, which worked out to about $140 US dollars based on a 18.5 peso exchange rate. Worked out to $70 each person, so that's not bad for a 5 star hotel. We are not "spa" people and this was our first massage/spa experience and we liked it so much we booked another massage, even though it was going to be full price. Keep in mind each spa service automatically includes the previously mentioned 10 Step Hydrotherapy Session, which is an additional 2 hours. So our 25 min massage was actually more like 2 hrs 45 min, but it cost us $1800 pesos, or about $100 US Dollars per person. Expensive but worth every penny. The Passport book included a $50 credit per person, so it ended up being more reasonable. And in the Passport there were 2 additional 10 Step Hydrotherapy coupons, which if you just wanted to do the hydrotherapy, that's a normal cost of $1100 Pesos (about $60 US Dollars.) We ran out of time and couldnt use the free hydrotherapy session, but we werent too sad about it since we already experienced it. Beach: gorgeous clean beach with soft white sand. super clean water, and not too crowded the week we were there.....its an off-peak time of year because its the rainy season, and we got a few days of rain in the beginning and a few days of sun towards the end of our trip. Clear water but not a lot see if you are snorkeling. Go to Isla Mujeres or Isla Contoy for great snorkeling. Taxi: for some reason, taking a taxi FROM the hotel to the destination is really cheap.....but taking a taxi BACK to the hotel gets really expensive even though its the SAME exact distance. Maybe the taxi driver knows he's taking me back to a fancy hotel, and charges more? We ended up taking a taxi out and then taking the bus back. The bus is SUPER cheap (12 pesos per person, so less than $1 US Dollar to get from the Parque las Palapas, a night market with food and dessert items) and easy to take. There are a few different bus lines, so just ask the driver if this bus goes to your hotel. I remember seeing buses that had R-1, R-2, etc on their front window, which tells you where the bus is going. Overall, had a great experience at this hotel and Cancun in general. First time in Mexico. We always judge our trips to new places with a simple question--would we come back? The answer is YES. The entire hotel zone is like the Las Vegas Strip.....something for everyone. Low cost hotels, luxury resorts, tons of food options from cheap to fancy, and lots of clean beaches. Took a trip to Chichen Itza to see the Mayan Ruins and it was fantastic. Spent a day at Isla Mujeres (via ferry) and would want to go back to explore more of that beautiful island.
"Had a great time"
Fiesta Americana Coral Beach is a beautiful clean hotel with amazing staff. from the Doormen to the Front Desk Clerk to the Housekeepers to the Bartenders and the Waiters . But the one that stood out was the Pool Waiter Luis. Luis was vary personal friendly and courteous. From the 1st time he waited on us, he knew our names and what we drank and ate. When he saw us coming he would get chairs ready for us.
Top-rated Attractions Nearby
Photos hotel and surroundings (4182)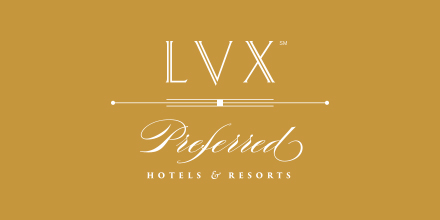 Grand Fiesta Americana Coral Beach Cancun
Please be advised that from December 19th, 2015, a $25 usd resort fee will be charge per room per night, allowing our guests to receive complementary services and amenities in order to create a better experience for our guest. The amenities included are: In room Coffee & tea, Wi-Fi throughout the resort, In-room domestic bottled water, Fitness/Gym Access, Pool and Beach Concierge special food amenities, Daily teens & adults activities program (excluding Coral KidZ Club activities), 1-800 tool free access US / CAN / MEX and local and LD domestic phone calls (within Mexico).
The Resort Fee will be waived for all bookings reserved under ''GRAND CLUB'' rooms category.
Nested on Cancun's finest stretch of private beach, the Grand Fiesta Americana Coral Beach Cancun offers the best of both worlds with award-winning luxury that transports the soul to pure relaxation, yet equally stimulates with its proximity to the area's vibrant culture and entertainment.
Beautiful surroundings combined with top-notch service have made the Grand Fiesta Americana Coral Beach Cancun the winner of the prestigious Five Diamond award numerous times and garnered accolades from Travel + Leisure and Condé Nast Traveler as one of Mexico's best resorts. The resort is also a member of the prestigious Preferred Hotels & Resorts
All 602 suites offer spacious comfort and feature breathtaking ocean views, bringing glimpses of sea and sand at every turn. Décor is warm yet refined, naturally complementing the setting. World-class 40,000 square foot Gem Spa boasts stunning, sophisticated design, innovative treatments inspired by gemstone therapy, unique amenities - including a 10-step hydrotherapy ritual-and 26 treatment rooms complete with luxurious, private VIP spa treatment rooms.
An awe-inspiring pool spans the length of the hotel and boasts rich blue ''lagoon-like'' waters and numerous relaxing lounges. The resort's gorgeous beachfront is continually regarded as one of Cancun's best and is lined with tropical palapas along the sand. Picture-perfect vistas offer an unobstructed view of nearby Isla Mujeres. Resort guests may also enjoy a variety of water sports from the resort as well as visits to local attractions including Chichen Itza, Tulum, Xcaret, Xel-Ha and Cozumel.
Various dining options include the Five Diamond Le Basilic, the oceanfront fresh seafood restaurant Isla Contoy, and the authentic and stylish La Joya. Local Mexican flavor is infused in the ambience nightly with traditional Mariachi singers serenading at sunset in the lobby. The hotel's 85,000 square foot of meeting and function space can accommodate groups up to 1,800 guests and offers numerous function capabilities. This area is conveniently located in its own section of the resort.
Children may enjoy daily supervised entertainment at the resort's Fiesta Kids club from 10:00 am to 06:00 pm. Activities include beachfront sand castle building, sea shell hunting, crafts and other interactive games.

We remind you that the check-in time is from 3:00 PM. Check-out is at 12:00 PM. We suggest you use our express check-out service.